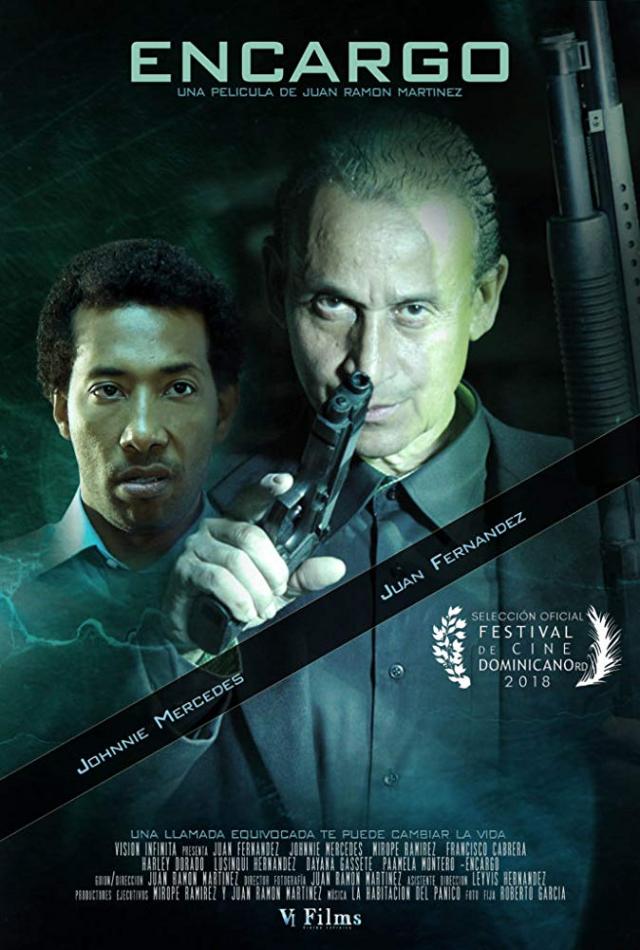 ENCARGO
The Dominican Film Festival in NYC
| | |
| --- | --- |
| When: | Friday, July 26, 2019 4:00pm |
| Where: | Cinépolis Chelsea, 260 W 23rd St and 8th Ave New York, NY 10011 |
| What: | Movie |
ENCARGO (Delivery)
INTERNATIONAL PREMIERE
Juan Ramón Martínez| Dominican Republic, Spain | Drama, Action | 2018 | 101 min
The precarious misery and despair in which a young man lives, Francisco Cabrera (Willi) will receive a wrong phone call which will give him an unimaginable turn that will change his whole life. This all for wanting to change his lifestyle by letting himself be carried away by his dear friend Harley Dorado (Jose Manuel), to go pick up a package.
La precaria miseria y la desesperación en la que vive un joven, Francisco Cabrera (Willi) recibirá una llamada equivocada que le dará un giro inimaginable que le cambiará toda su vida. Esto todo por querer cambiar su estilo de vida dejándose llevar por su entrañable amigo Harley Dorado (Jose Manuel) , para ir a recoger un paquete.
VIEW TRAILER: https://www.youtube.com/watch?v=8SyzLY2Ai9g&t=1s

Director / Director:
Juan Ramón Martínez
Country / País:
Dominican Republic
Producer / Productor:
Juan Ramón Martínez
Screenwriter / Guión:
Juan Ramón Martínez/Lusinqui Hernández
Director of Photography / Director de Fotografía:
Juan Ramón Martínez
Editor / Editor:
Juan Ramón Martínez/ Leyvis Hernandez
Genre / Género:
Drama, Action
Cast / Intérpretes:
Juan Fernandez, Johnnie Mercedes, Dayana Gazette, Francisco Cabrera, Mirope Ramirez, Lusinqui Hernández y Hanley Ramirez
Language / Idioma:
Spanish with English subtitles
Year / Año:
2018
Running Time / Duración:
87'
Director's Biography:
Juan Ramón Martínez: Productor, Director, Escritor y Guionista. Nació el 28 de abril de 1984 en San José de Ocoa, República En 2008 después de conseguir su título como Ingeniero en Sistemas, comenzó con la idea de perseguir sus sueños de infancia y terminó escribiendo un Guión que luego en el 2009 se convirtió en su Ópera Prima: El Desvio Pacto Incumplido, una película de terror y suspenso que lanzó en 2010 en Caribbean Cinemas. Desde entonces sigue activo realizando proyectos cinematográficos en su tiempo libre.