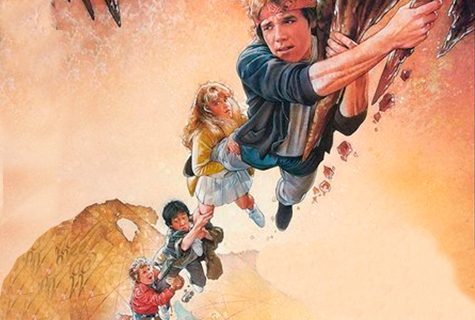 The Goonies (1985)
| | |
| --- | --- |
| When: | Saturday, October 26, 2019 5:00pm |
| Where: | United Palace, 4140 Broadway, New York, NY 10033 |
| What: | Movie |
Doors and Treasure Hunt: 5pm; Halloween Costume Parade: 5:30pm; Movie: 6pm
Wear your Halloween costume and join the parade across the stage before the movie! Experience the film on a 50-foot screen in Manhattan's 4th largest theater!
Brief Synopsis: A group of young misfits who call themselves The Goonies discover an ancient map and set out on a quest to find a legendary pirate's long-lost treasure.
Cast: Sean Astin, Josh Brolin, Corey Feldman, Jeff Cohen, Joe Pantoliano, and more
Director: Richard Donner
Writers: Chris Columbus (screenplay by), Steven Spielberg (story by)
Length: 1 hr, 54 mins
Release Date: June 7, 1985
"Movies at the Palace: Our Favorites From Warner Bros." take place at the stunning United Palace, formerly the Loew's 175th Street Theatre, which first opened as a deluxe movie theatre and vaudeville house in 1930. We honor that past while reinventing the movie-going experience by pairing classic titles with pre-show entertainment and expert Q&A's.
THANK YOU TO OUR SPONSORS:
The Miranda Family Fund