Miles Morales Suspended: A Spider-Man Novel
American author: Jason Reynolds
Tuesday, May 2, 2023 7:00pm
United Palace
4140 Broadway, New York, NY 10033
Word Up Community Bookshop/Librería Comunitaria and the United Palace of Cultural Arts proudly present #1 New York Times bestselling author Jason Reynolds and the next installment to the Spider-Man universe Miles Morales Suspended.
Miles Morales is still just your average teenager. He has unexpectedly become totally obsessed with poetry and casually used his superpowers to save the world (no biggie). And the grand prize Miles gets for that is…Suspension. But what begins as a long boring day of in-school suspension is interrupted his spidey-sense is telling him there's something not quite right here, and soon he finds himself in a fierce battle with an insidious…termite?! His unexpected foe is hiding a secret, one that could lead to the destruction of the world's history—especially Black and Brown history—and only Miles can stop him.
This exciting evening, held at the United Palace in Washington Heights NYC, will feature a conversation between Reynolds and a special guest with an author signing to follow. Simultaneous interpretation into Spanish will be available.

Preorder the featured books at WordUpBooks.com.
Group Sales. For group sales (schools and youth programs), please contact Word Up directly at .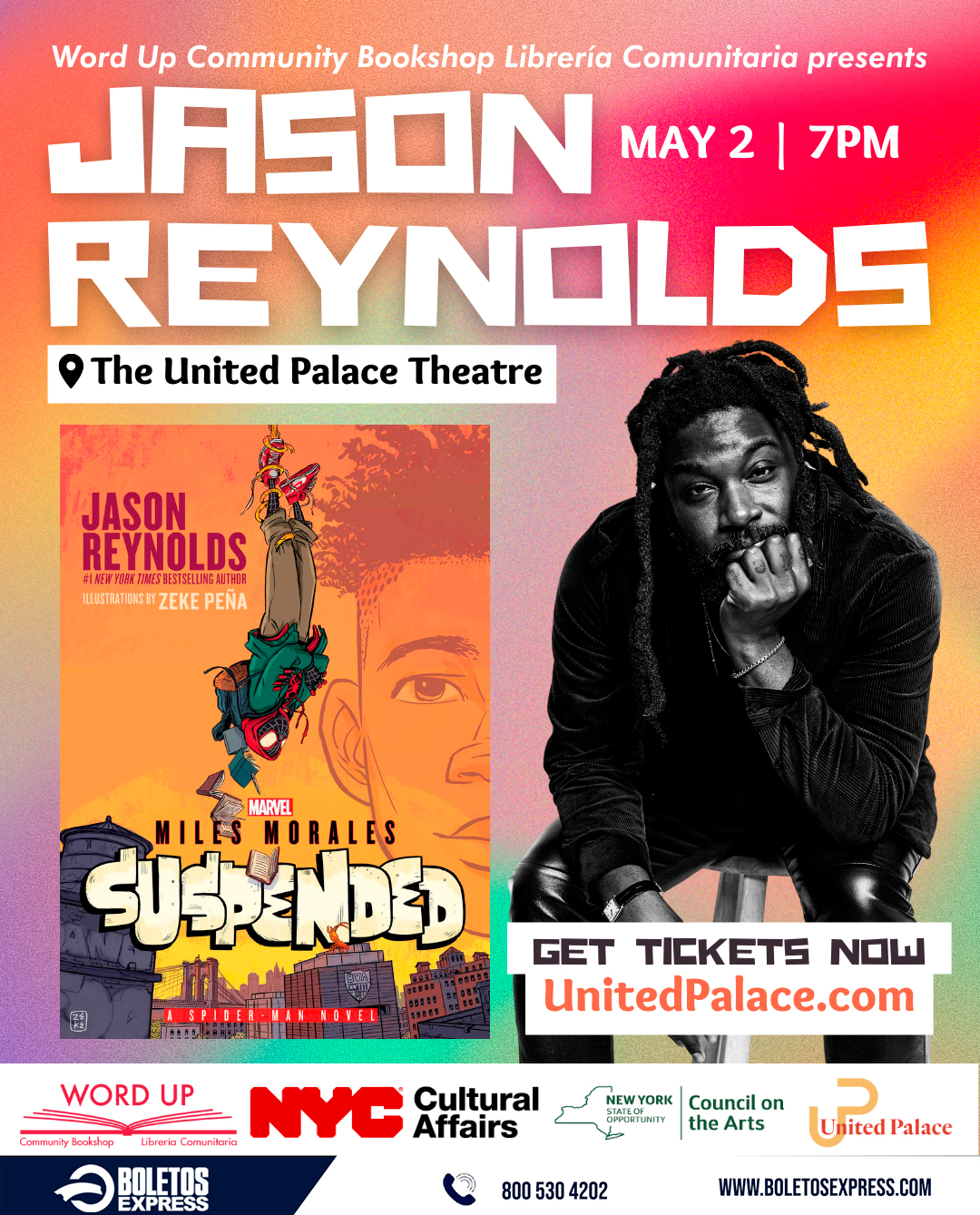 Join our Exclusive VIP List & Text Message Alerts
Receive free event alerts and get discounts on your favorite events.