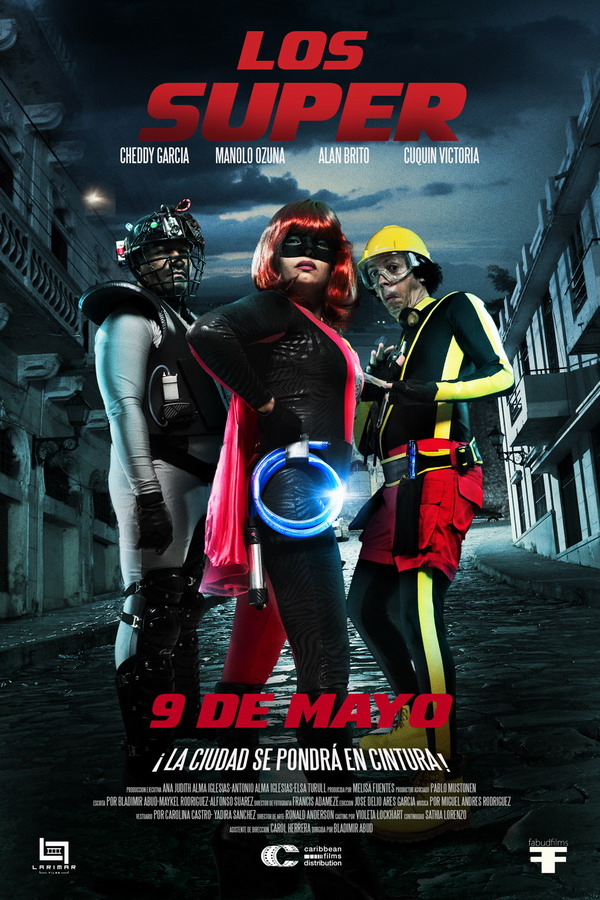 LOS SUPER
The Dominican Film Festival in NYC
| | |
| --- | --- |
| When: | Friday, July 26, 2019 7:00pm |
| Where: | Alianza Dominicana Cultural Center 2ND FL, 530 West 166th Street New York, NY 10032 |
| What: | Movie |
LOS SUPER
Bladimir Abud | Dominican Republic | Comedy | 2013 | 90' | Spanish with English subtitles
Cristina, Belisario and Benito become guardians of justice to combat neighborhood crime, and eventually confront an evil businessman who wants to gain political advantage from a dangerous virus.
Cristina, Belisario y Benito se convierten en guardianes de la justicia para combatir el crimen en el vecindario, y eventualmente se enfrentan a un empresario malvado que quiere obtener una ventaja política utilizando un virus peligroso del cual sólo él tiene la cura.
Cristina, ex campeona olímpica y madre soltera, Belisario, un buscavidas ambulante, y Benito un radio técnico con aires de inventor, se convertirán, tras la ola de criminalidad circundante en su barrio, en unos guardianes de la justicia. Pero su mayor reto ocurre cuando tienen que enfrentar al malévolo Vandomal, quien en su afán de ganarse el pueblo como candidato presidencial, creará un virus mortal que solo él tiene la cura.

Director / Director:
Bladimir Abud
Country / País:
Dominican Republic
Producer / Productor:
Ana Judith Alma Iglesias, Antonio Alma Iglesias, Elsa Turull, Melisa Fuentes y Pablo Mustonen.
Screenwriter / Guión:
Bladimir Abud, Maykel Rodríguez y Alfonso Suárez
Director of Photography / Director de Fotografía:
Francis Adamez
Editor / Editor:
José Delio Ares García
Genre / Género:
Comedy
Cast / Intérpretes:
Cheddy García (Cristina), Alan Brito (Belisario), Manolo Ozuna (Benito), Cuquín Victoria (Vandomal), Lizbeth Santos (Aura), Miguel Pérez (Moronta), Sheila Acevedo (Juana) y Lidia Ariza (Modesta)
Language / Idioma:
Spanish with English subtitles
Year / Año:
2013
Running Time / Duración:
90''