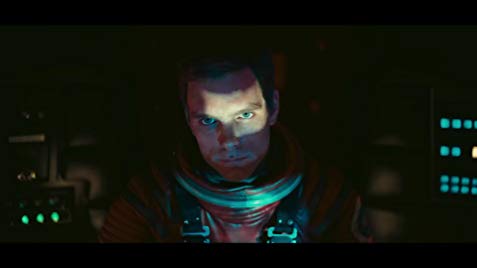 2001: A SPACE ODYSSEY
AND UP's 50-YEAR ANNIVERSARY CELEBRATION
| | |
| --- | --- |
| When: | Sunday, April 7, 2019 12:30pm |
| Where: | United Palace, 4140 Broadway, New York, NY 10033 |
| What: | Movie and celebration |
Sunday, April 7, 2019
12:30pm: Doors open
1:00pm: Organ played on stage
1:20pm: Short welcome
1:30pm: Movie begins
4:15pm: Movie ends
4:30pm: Spiritual Artistry Celebration
5:30pm: After party on stage
In 1969 the Loew's 175th Street Theatre faced an uncertain future as the era of the single screen movie houses was ending and the building was falling into disrepair. The theatre was rescued when a church, now known as the United Palace of Spiritual Arts (UPSA), purchased the building and began restoring its timeless grandeur. Ever since then it has continued to hold Sunday services, serve the community, and provide best in class entertainment. We'll celebrate 50 years of spiritual artistry with a live pre-show theatre organ performance and special screening of 2001: A SPACE ODYSSEY, the last movie shown in 1969.
Following the movie will be an anniversary service that explores the ongoing power of 2001, honors the Palace's last 50 years, and kicks-off the countdown to February 2020 when the United Palace turns 90. The ceremony will be led by UPSA board chair Jean Houston, Ph.D., renowned visionary, scholar, author, and one of the principal founders of the Human Potential Movement. More details about the event will be announced in the coming weeks.
Support the Movies at the Palace progam by purchasing tickets to the after party on stage, buying a year-long movie pass, or making a donation.
About 2001
Before smartphones, before the internet, before Alexa, there was 2001: A SPACE ODYSSEY. Helmed by Stanley Kubrick, the film explores the vast scope of mankind's eternal curiosity and desire to decipher the secrets of the universe. We invite you to journey back with us to the dawn of man, this legendary film, and spiritual artistry at the United Palace.
Brief Synopsis: After discovering a mysterious artifact buried beneath the lunar surface, mankind sets off on a quest to find its origins with help from intelligent supercomputer HAL 9000.
Cast: Keir Dullea, Gary Lockwood, William Sylvester, Douglas Rain
Director: Stanley Kubrick
Writers: Stanley Kubrick, Arthur C. Clarke
Length: 2 hrs, 44 mins
About United Palace
Movies at the Palace take place at the stunning United Palace, formerly the Loew's 175th Street Theatre, that first opened as a deluxe movie theatre and vaudeville house in 1930. We honor that past while reinventing the movie-going experience by pairing classic titles with pre-show entertainment and expert Q&A's. Learn more here.
As an inclusive spiritual community, the United Palace of Spiritual Arts seeks to cultivate compassion, wisdom, and peace therough spiritual practices born of the great wisdom traditions, sacred service, and joyous connection to spirit through music, arts, and entertainment.