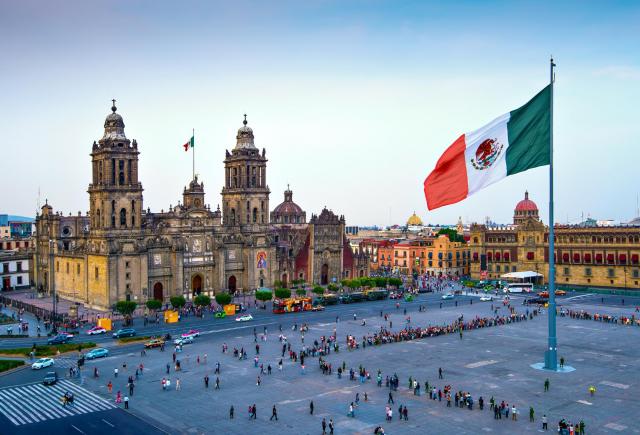 Mexico City Sightseeing Tour
| | |
| --- | --- |
| When: | Tuesday, October 5, 2021 7:00pm |
| Where: | John F. Kennedy International Airport, Queens, NY 11430 |
| What: | Trip |
Mexico is a country full of surprises and on this tour, you will visit Mexico City for a sevent days/six nights tour.
Our adventure begins in Mexico City, the capital of Mexico and one of the oldest cities founded by Native Americans. During our visit, we will experience the following elements.
Mexico City sightseing tour to learn about the rich history
Templo Mayor, one of the main temples in the Aztec empire, in their capital of Tenochitalan, now known as Mexico City.
Museo de Antropologia (Museum of Anthropology), a national museum with one of the largest collections of pre-Columbian artifacts including the Stone Sun (Aztec calendar), Aztec Xochiplili (the god of art, beauty, dance and flowers)
Basilica de Nuestra Senora de Guadelope (Basilica of Our Lady of Guadelope), one of the most visited Basilicas in the Catholic religion
Teotihucan Pyramid (Pyramid of the Sun) believed to be constructed in 200 CE and is one of the largest structures in the Mesoamerican empire.
Ballet Folklorico is one of the leading Mexican folkloric dance companies and we will enjoy this troupes spectacular performance.
Xochimilo, a World Heritage site with the large pre-hispanic heritage.
Cuernavaca - Taxco
Package includes the following elements
Seven nights hotel accommodations in a three star hotel
Breakfast daily
All sightseeing tour activities
Ground transportation
Bilingual guide in Spanish and in English
Airfare, lunches and dinners are not included in this package.
Price is based on double occupancy.