Do the Right Thing
Sunday, May 15, 2022
Doors: 12:00pm, Show: 1:00pm
United Palace
4140 Broadway, New York, NY 10033
Waaaake up! Wake up! Wake up! The United Palace will screen the seminal 1989 movie "Do the Right Thing" on Sunday, May 15 followed by a talk back with our good friend, patron, and neighbor Lin-Manuel Miranda and film director, producer, actor, professor, and Academy Award-winning screenwriter Spike Lee.
Mr. Lee's cinematic career spans over 30 years and includes 5 Oscar nominations ("Do the Right Thing" for Original Screenplay, "4 Little Girls" for Documentary Feature, "BlacKkKlansman" for Picture, Director, and Best Adapted Screenplay, which he won) and an Honorary Oscar in 2015 for his lifetime achievement and contributions to the state of motion picture arts and sciences. His iconic body of storytelling also made a mark on advertising (his legendary Air Jordan TV commercials) and music videos (working with Michael Jackson, Prince, Public Enemy, Branford Marsalis, Bruce Hornsby, Miles Davis, and Anita Baker). Mr. Lee is a graduate of Morehouse College and New York University's Tisch School of the Arts, where he is a tenured Professor of Film and Artistic Director. Lee's Production Company 40 Acres and a Mule Filmworks is based in Da Republic of Brooklyn, NY.
"Do the Right Thing," about racial tensions in Bedford-Stuyvesant on the hottest day of the summer, stars Danny Aiello, Ossie Davis, Ruby Dee, Giancarlo Esposito, Spike Lee, Bill Nunn, John Turturro, Samuel Jackson, and Rosie Perez, making her feature film debut.
Doors open at noon, the 2-hour movie begins at 1pm, followed by the conversation between Mr. Miranda and Mr. Lee at 3pm. Tickets will be made available for reservation at www.unitedpalace.org at 9am on Monday, May 9.
"Do the Right Thing" is the third of 6 movies selected by over 2,000 online voters to fill out the United Palace's movie season. The remaining movies are: "Black Panther," "Coco," and "Raiders of the Lost Ark." Mr. Miranda's special guests have not yet been set, but screenings are scheduled for June 26, September 18, and October 16.
Thank you to the Miranda Family Fund, with support from American Express, all Movies at the United Palace screenings are FREE.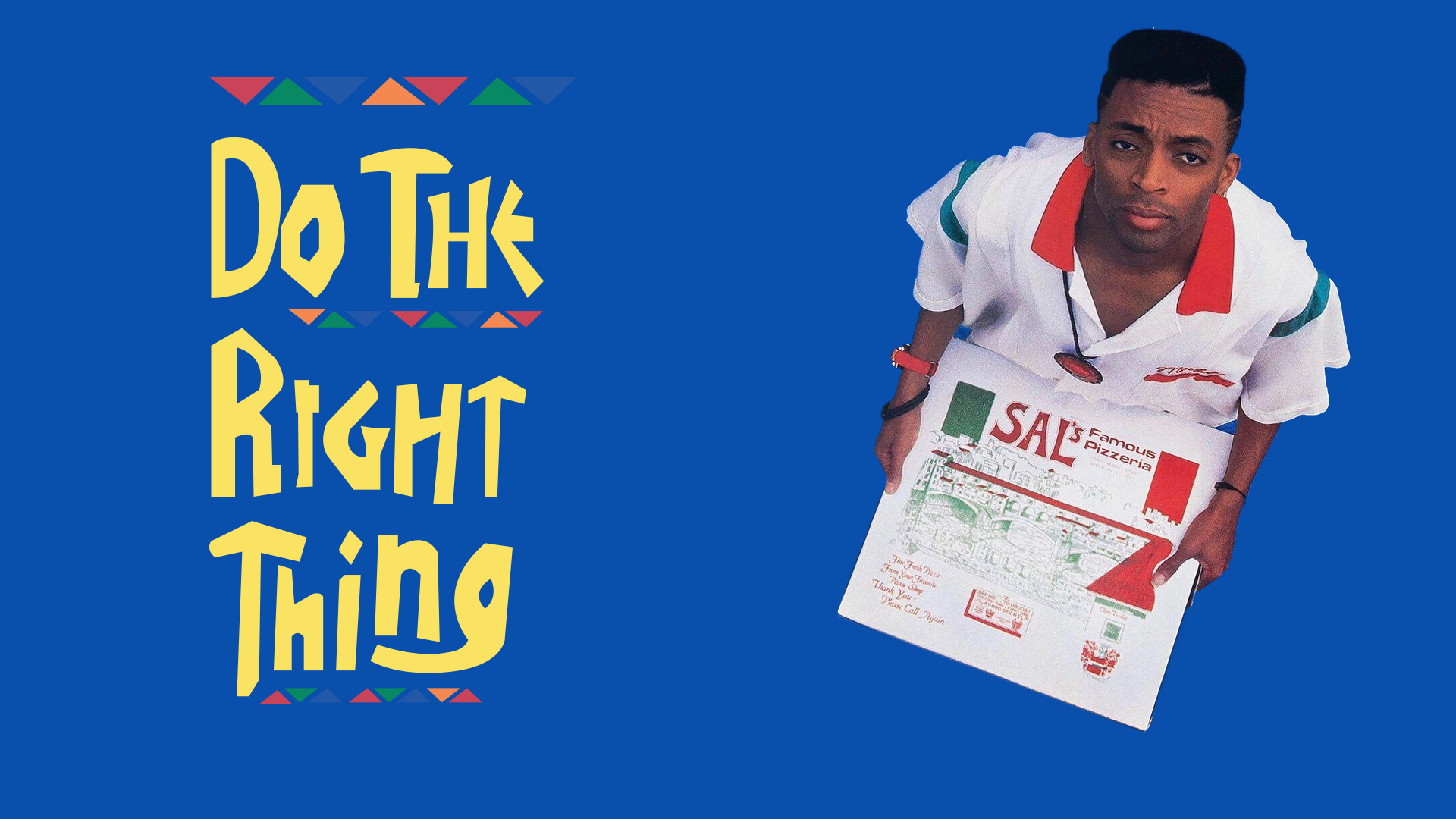 Join our Exclusive VIP List & Text Message Alerts
Receive free event alerts and get discounts on your favorite events.