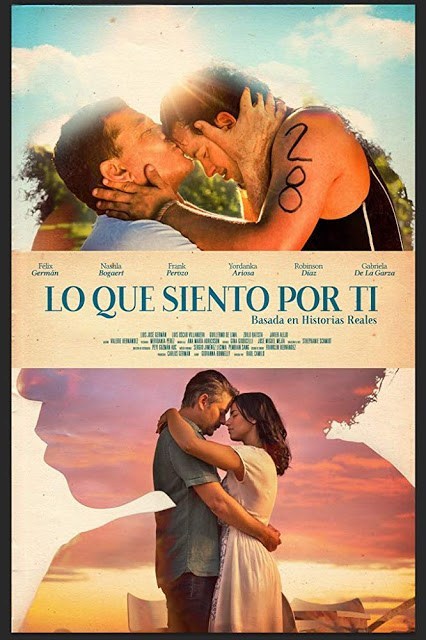 OPENING NIGHT FILM - LO QUE SIENTO POR TI
The Dominican Film Festival in NYC
| | |
| --- | --- |
| When: | Tuesday, July 23, 2019 7:00pm |
| Where: | United Palace , 4140 Broadway New York, NY 10033 |
| What: | Movie |
7:00 PM to 11:30 PM (EDT)
LO QUE SIENTO POR TI (What I Feel For You)
NEW YORK PREMIERE
Director Raúl Camilo will present for Q&A
Raúl Camilo weaves three stories about the challenges faced by disabled children and their parents in his feature film debut. Ana, mother of two autistic sons, struggles daily with the misconceptions her neighbors and relatives have about autism. Jorge and Diana are finally going to be parents after trying for so long; they will now havto give their disabled son the same love they feel for each other. Luis, a young man with Down's Syndrome earns a spot in the Special Olympics of Latin America to be held in Puerto Rico, receives training from his selfless father.
Raúl Camilo teje tres historias sobre los desafíos que enfrentan los niños discapacitados y sus padres. Ana, madre de dos hijos autistas, lucha diariamente con los conceptos erróneos que sus vecinos y familiares tienen sobre el autismo. Jorge y Diana finalmente serán padres después de haberlo intentado por mucho tiempo; ahora tendrán que dar a su hijo discapacitado el mismo amor que sienten el uno por el otro. Luis, un joven con síndrome de Down participará en las Olimpiadas Especiales de América Latina en Puerto Rico, recibe entrenamiento de su abnegado padre.
Director / Director:
Raúl Camilo
Country / País:
Dominican Republic
Producer / Productor:
Raúl Camilo, Luis Arambilet
Screenwriter / Guión:
Giovanna Bonnelly
Director of Photography / Director de Fotografía:
Peyi Guzmán
Editor / Editor:
Gina Giudocelli, Jose Miguel Mejia
Genre / Género:
Romance
Cast / Intérpretes:
Félix Germán, Nashla Bogaert, Frank Perozo, la laureada actriz cubana Yordanka Ariosa, el colombiano Robinson Díaz, la actriz mexicana Gabriela De La Garza, Luis José Germán, Luis Oscar Villanueva, Javier Alejo y Zoilo Batista.
Language / Idioma:
Spanish with English subtitles
Year / Año
2019
Running Time / Duración:
90'
AWARDS:
Premios la Silla
Best Films, Best Producer, Best Screenplay, Best Edition, Best Sound
Iris Dominican Movie Awards:
Best Films, Best Director, Best Screenplay, Best Actress, Best Actor
Premios Soberanos
Best Films, Best Director, Best Screenplay, Best Actress, Best Actor
Oklahoma Latino Film Festival
Best Films, Best Director, Best Screenplay, Best Actress, Best Actor