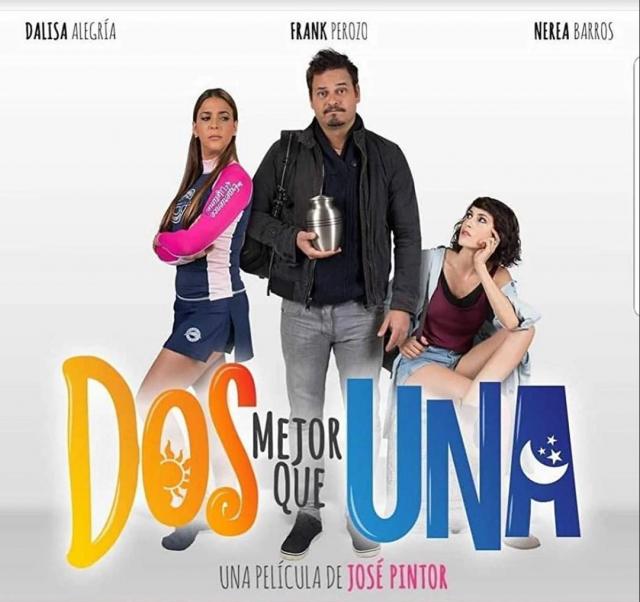 DOS MEJOR QUE UNA
The Dominican Film Festival in NYC
| | |
| --- | --- |
| When: | Saturday, July 27, 2019 4:00pm |
| Where: | Cinépolis Chelsea, 260 W 23rd St and 8th Ave, New York, NY 10011 |
| What: | Movie |
DOS MEJOR QUE UNA (Two is Better that One)
INTERNATIONAL PREMIERE
Jose Enrique Pintor | Dominican Republic, Spain | Comedy, Romance | 2018 | 99' | Spanish with English Subtitles
Este film relata la historia de Javier y Luna, una pareja dominicana cuya relación se ha hecho rutinaria. En un viaje a Galicia para rodar un documental sobre la emigración gallega, Javier unido al encargo de su abuelo de encontrar a la mujer por cuyo amor había competido con su hermano, el tío Arturo, encuentra una oportunidad ideal para dar un respiro a su relación.
This film tells the story of Javier and Luna, a Dominican couple whose relationship has become routine. On a trip to Galicia to shoot a documentary about the Galician emigration, Javier joins his grandfather's request to find the woman for whose love he had competed with his brother, Uncle Arturo, where he finds an ideal opportunity to give a break to their relationship.
VIEW TRAILER: https://youtu.be/_86WjjQszNY
Director / Director:
Jose Enrique Pintor
Country / País:
Dominican Republic
Producer / Productor:
Miguel Campusano
Screenwriter / Guión:
José Antonio Pastor, Ángel de la Cruz, José Enrique Pintor (Idea: Ángel Peláez)
Director of Photography / Director de Fotografía:
Suso Bello
Editor / Editor:
Pedro Angel Lopez
Genre / Género:
Comedia – Romance
Cast / Intérpretes:
Frank Perozo, Nerea Barros, Manuel Manquiña, Dalisa Alegria, Marcos Javier Fernández Eimil
Language / Idioma:
Spanish with English subtitles
Year / Año:
2019
Running Time / Duración:
110'
Director's Biography:
He began in 1989 as a producer of various TV programs. He then directed campaigns and big shows with great Dominican artists. In 2005 he produced 5 one-week miniseries for Color Vision and more than 100 short films. In 2010 he made a documentary of the experience of Oscar and Luis Villanueva in Puerto Rico, and so they created the Quiéreme Como Soy movement. What I Feel for You is his first fiction feature film.
Inicia en 1989 como productor de diversos programas de TV. Luego dirigió campañas y espectáculos junto a grandes artistas dominicanos. En 2005, produjo 5 miniseries de una semana para Color Visión y más de 100 cortos. En 2010 realiza un documental de la experiencia de Oscar y Luis Villanueva en Puerto Rico, y fundan juntos el movimiento Quiéreme Como Soy. Lo que siento por ti es su Ópera Prima de ficción.