SALSA Y VALLENATO ADOLESCENTES EL REENCUENTRO Y DUBAN BAYONA
Friday, February 10, 2023
Doors: 8:00pm, Show: 11:00pm
The lobby NJ (penthouse) 821 Spring St
Elizabeth, NJ 07201
Despierta miles de sensaciones y ponte a bailar Al ritmo de Salsa y Vallenato con las Voces Originales de Adolescentes Orquesta y Duban Bayona ex vocalista de Binomio de Oro Totalmente en Vivo !!!
Además disfruta de las mezclas de nuestros DJ's.
La cita tiene lugar el Viernes 10 de Febrero en the lobby NJ (penthouse) 821 Spring St, Elizabeth, NJ 07201
Cash Bar
Boletos:
- General
- VIP
Mayores informes al 929 409 7626 y 929 281 8595.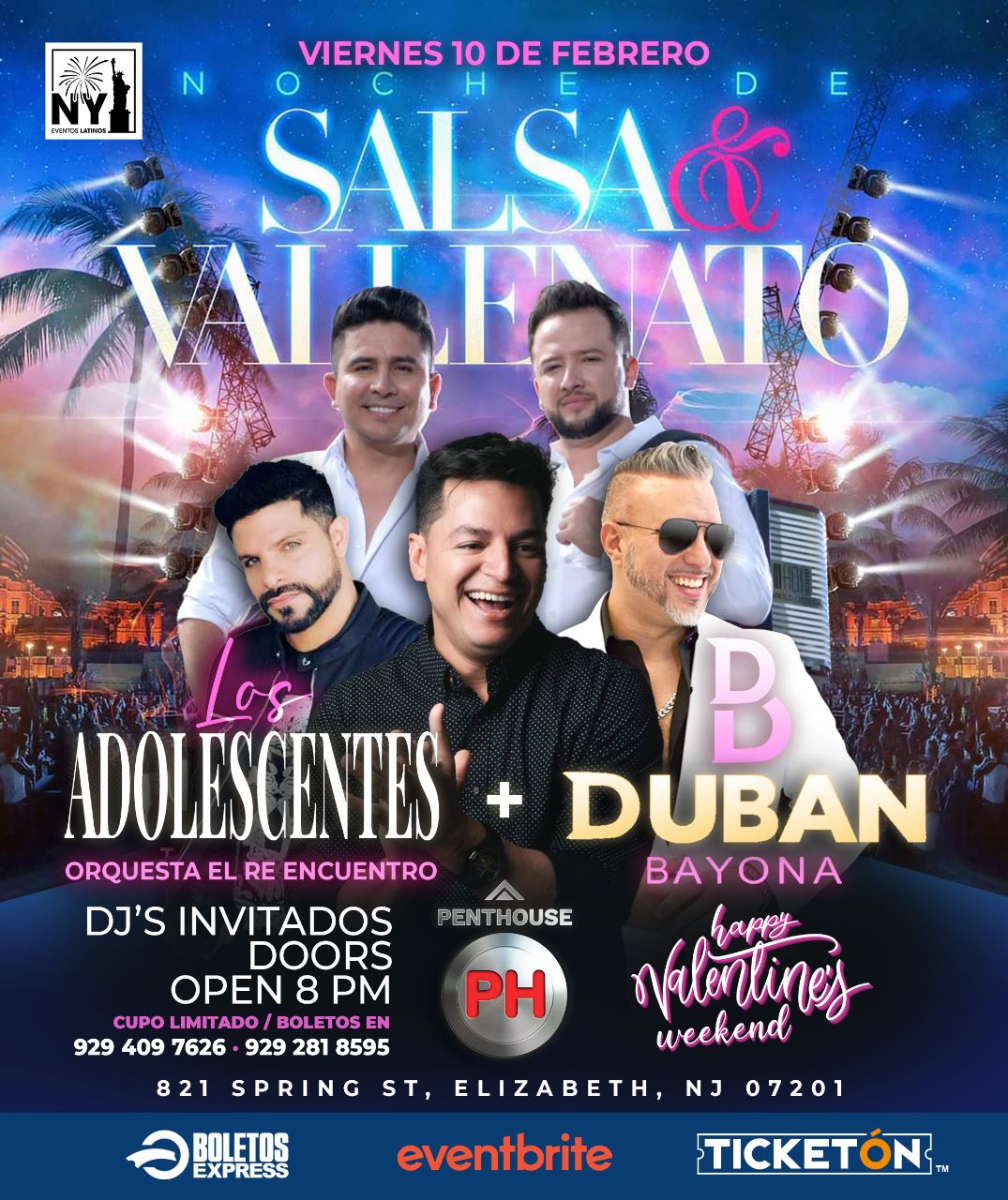 Join our Exclusive VIP List & Text Message Alerts
Receive free event alerts and get discounts on your favorite events.