RODEO DE PERREO MEMORIAL DAY WEEKEND
El Alfa, Alex Sensation, Darell, DJ Camilo & Lexa
Sunday, May 26, 2019 2:00pm
36 Clover St
Newark, NJ
¡No te pierdas una experiencia única en el "Rodeo de Perreo"! La primera oportunidad de ver a Lexa, DJ Camilo, Darell, Alex Sensation y El Alfa en una sola tarima!
El rodeo empieza a las 2PM con comida, bebidas, juegos, música y por supuesto, RODEOS!! Trae a toda tu familia a disfrutar de este día especial.
Niños menores de 10 años podrán entrar gratis acompañados de un adulto.
Precios y accesos:
Admisión General: $59.00
VIP GOLD: $90.00
Tendrás acceso a:
- Ver el show justo al frente de la tarima
- Entrar al evento en una entrada exclusiva
- Barra exclusiva y servicio de botella
- Baños exclusivos
- Laminado VIP
VIP PLATINUM: $250.00
Tendrás acceso a:
- Area exclusiva para ver el show
- Entrar al evento pro una entrada exclusiva
- "OPEN BAR" cuál incluye soda, agua, cerveza, vodka, whiskey y aperetivos
- Baños exclusivos
- Laminado VIP
WE ARE NOT RESPONSIBLE FOR TICKETS PURCHASED FROM THIRD PARTIES
Access to the Event:
By Train:
Harrison Pen Station
Address: 913 Frank E Rodgers Blvd S, Harrison, NJ 07029 ( 0.8 Miles) - 16 Min
Newark Penn Station
Address: 1 Raymond Plaza West &, Market St, Newark, NJ 07102 (0.7 Miles) - 15 Min
Any other information please check on NJ TRANSIT
By Private Taxi (DROP OFF AND PICK UP POINTS):
UBER
LYFT
By Public Taxi:
Gold Lincoln Taxi Service - Phone: (973) 344-5566
Ecuamerica Taxi Service - Phone: (973) 344-0555
Valet Parking:
One Gateway Center (LAZ Parking)
Parking garage
305 Market St
(973) 623-1023
Edison ParkFast
Parking garage
1160 Raymond Blvd
(973) 622-1131
Island Park Fast
388 Market St
(973) 344-0044
Open 24 hours
STREETS TO ACCESS THE EVENT ARE GOING TO BE CLOSED.
PARKING AROUND THE EVENT IS NOT PERMITTED.
PARKING VIOLATORS RISK HAVING THEIR VEHICLES TOWED.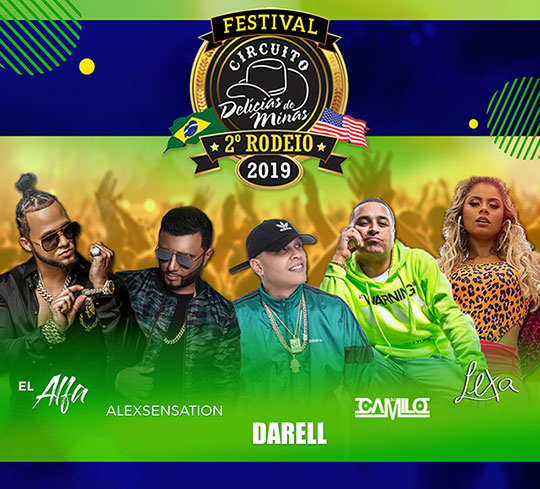 Join our Exclusive VIP List & Text Message Alerts
Receive free event alerts and get discounts on your favorite events.