FRANK REYES, MI HISTORIA MUSICAL
JUNTOS A SUS AMIGOS, JOE VERAS, EL CHAVAL, KIKO RGUEZ, LUIS MIGUEL, ADONI, YAMM
Friday, October 20, 2023
Doors: 6:30pm, Show: 8:00pm
United Palace
4140 Broadway, New York, NY 10033
A Dominican sensation known as the Prince of Bachata, Reyes is a true icon of the genre. With his legacy spanning decades, including 7 Soberano Awards for Bachata of the Year, he is unrivaled in his category. Hits like "Tu Eres Ajena," "Princesa," and "Nada De Nada" have made him a global star. From his debut in 1991 to his recent album "Mi Historia Musical, Vol. 1," his impact on Latin music is immeasurable.
Reyes' collaborations with industry giants like Romeo Santos demonstrate his influence and versatility in the Latin music landscape, with a career characterized by chart-toppers, transformative albums, and countless awards, Frank Reyes has secured his legacy as an iconic figure in the world of bachata music.
United Palace welcomes him once again to our stage.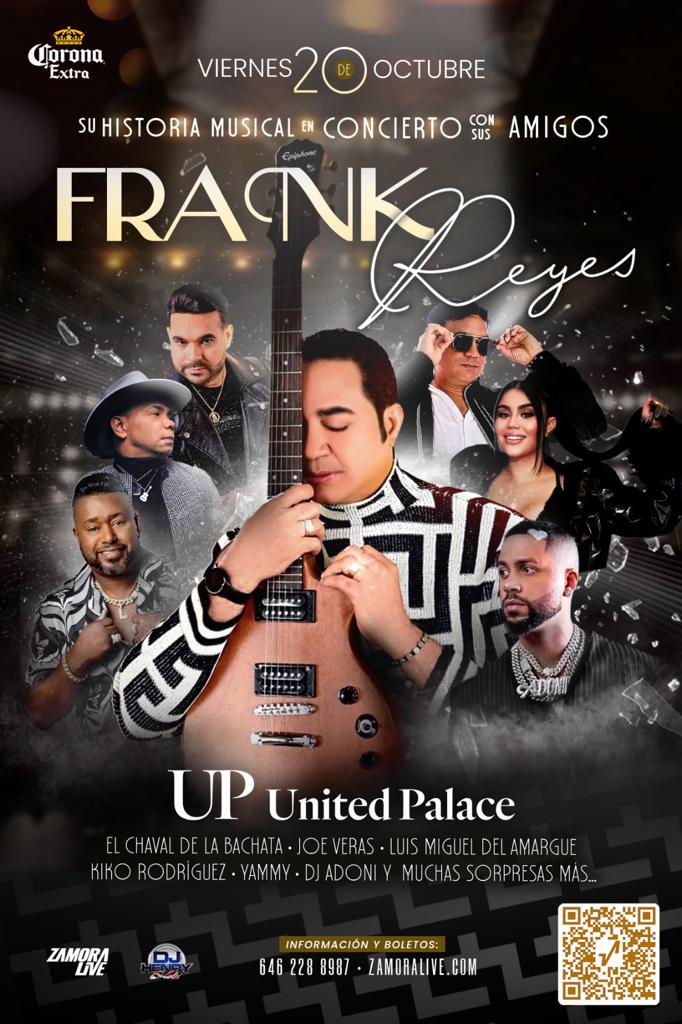 Join our Exclusive VIP List & Text Message Alerts
Receive free event alerts and get discounts on your favorite events.