GRUPO BARAK / PASTORA YESENIA THEN - BOSTON MA
Presale On Now
Saturday, October 9, 2021 7:30pm
Lynn Auditorium
3 City Hall Square, Lynn, MA 01901



Tenga en cuenta que debera usar una mascara durante el concierto de Barak en el Auditorio de Lynn el 9 de Octubre 2021. Si tiene alguna preguta, envienos un correo electronico a o llame al 781-599-show.
Please be advised that you will need to wear a mask during the Barack concert at the Lynn Auditorium on October 9, 2021. If you have any questions please e-mail us at or call 781-599-SHOW.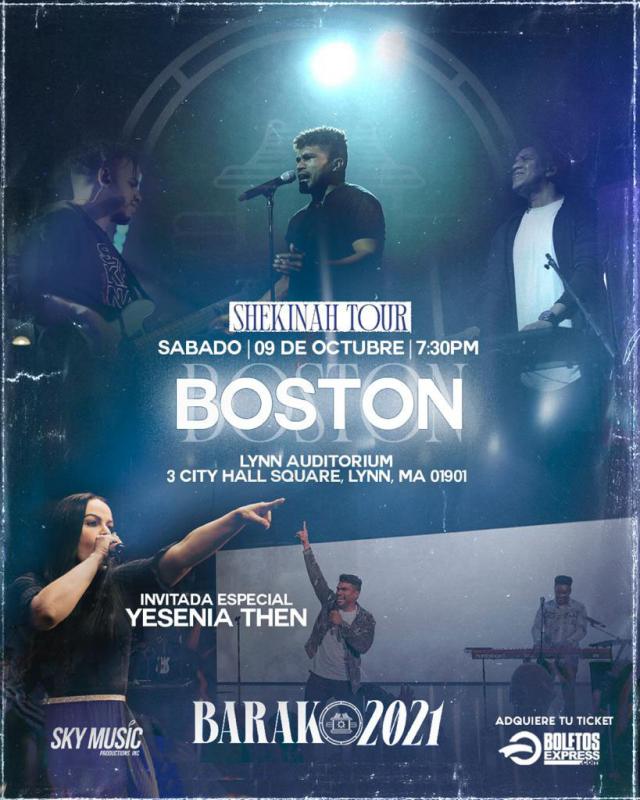 Join our Exclusive VIP List & Text Message Alerts
Receive free event alerts and get discounts on your favorite events.