ISHAY RIBO
8TH NIGHT OF CHANUKAH
Separate Seating Concert
Sunday, December 25, 2022
Doors: 7:00pm, Show: 8:30pm
United Palace
4140 Broadway, New York, NY 10033

Separate Seating Concert

FOR ADA SEATING PLEASE CALL 800-530-4202

Ishay Ribo is without a doubt one of the most exciting musical phenomena today. His songs have topped the music charts proclaiming him "Singer of the Year:"

Ribo, who exploded on the music scene in 2014, is one of Israel's most popular musicians and creative performers.

He has released four studio albums - two certified gold and one platinum. HIs blend of unique musical tone and exciting live shows has led to an ever-growing fanbase both at home and abroad.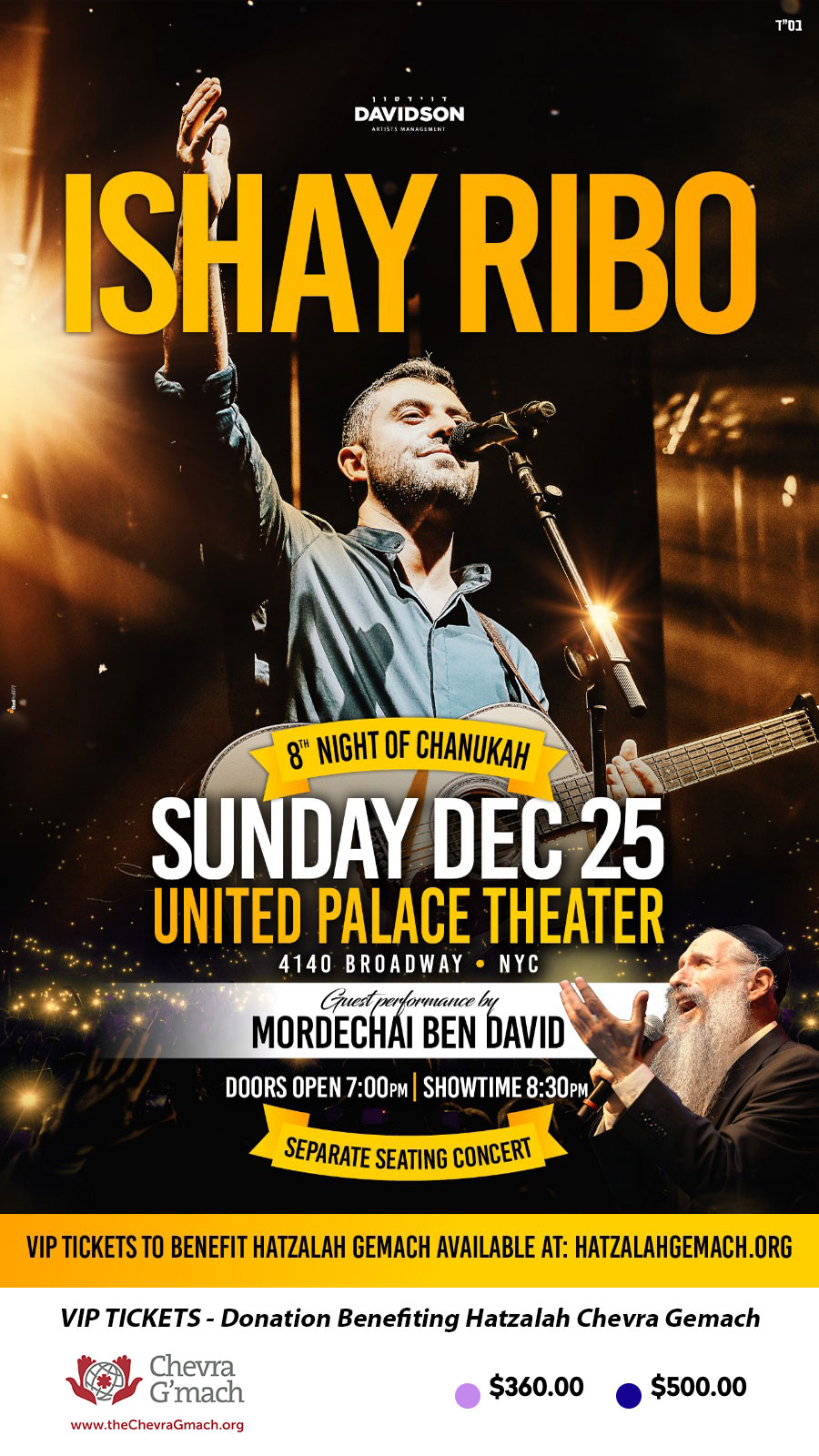 Join our Exclusive VIP List & Text Message Alerts
Receive free event alerts and get discounts on your favorite events.