Luis Vargas
40 Anniversary Concert
Saturday, March 19, 2022
Doors: 6:00pm, Show: 8:00pm
United Palace
4140 Broadway, New York, NY 10033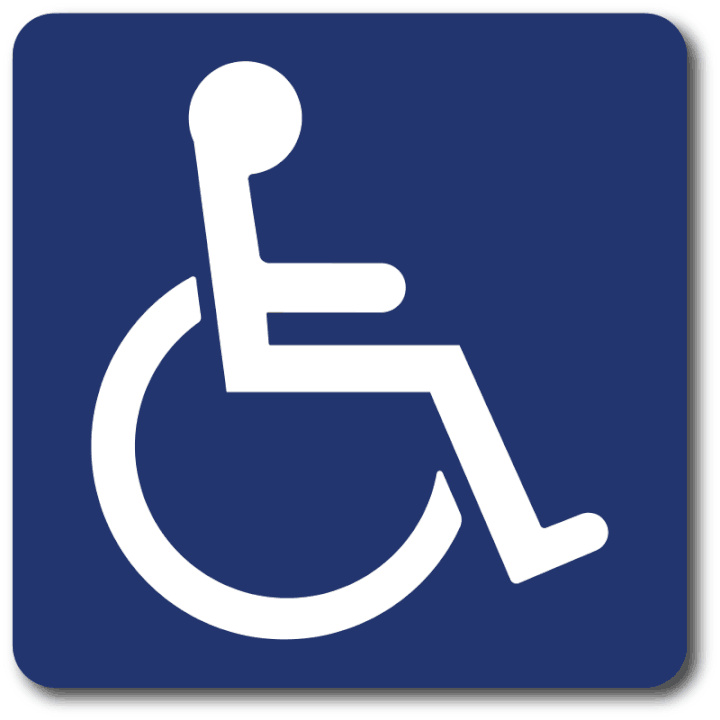 FOR ADA SEATS CALL 800-530-4202
Luis Vargas el artista dominicano conocido internacionalmente como El Rey Supremo de la Bachata celebrará 40 años de carrera artística con un concierto único en el que, los asistentes y la Gran Manzana vibrarán con su show de grandes éxitos el sábado 19 de marzo de 2022 a las 8:00pm en el Teatro United Palace de Manhattan, NY
Las entradas estarán disponibles a partir del 26 de noviembre en el conocido "Black Friday" USA
Reserva con tiempo porque será una noche llena de sorpresas, invitados especiales y pura bachata.
¡Luis Vargas, 40 aniversario!
Tú seras parte de la historia y por eso tienes que estar ahi.
#TheCerroGroup #reysupremo #bachata #unitedpalace #washingtonheights #dominicanos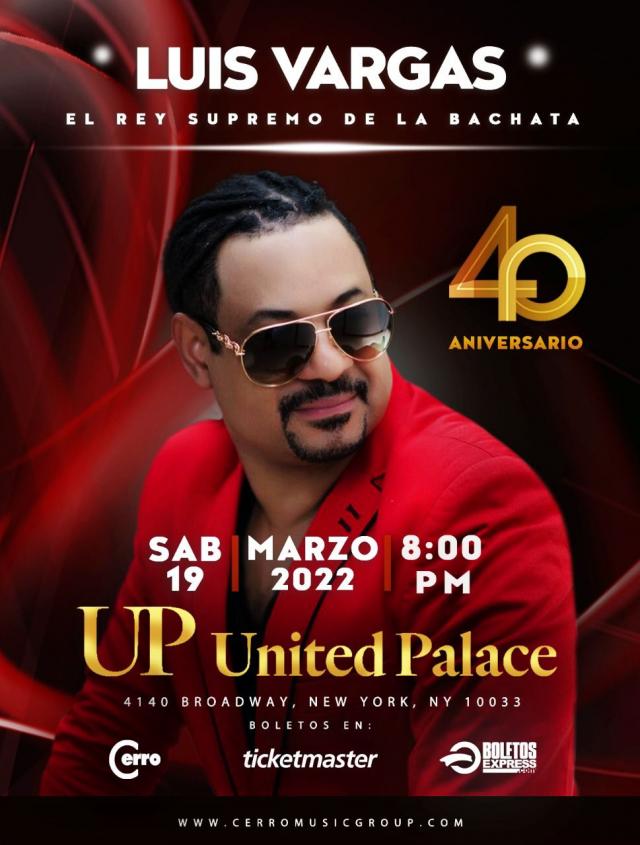 Join our Exclusive VIP List & Text Message Alerts
Receive free event alerts and get discounts on your favorite events.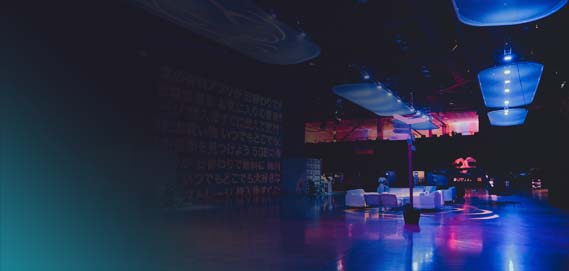 Effective to government regulations announced March 7, 2022, guests are no longer required to show proof of COVID-19 vaccination to attend events at the United Palace.
Face masks are recommended for all attendees, except while eating and drinking.