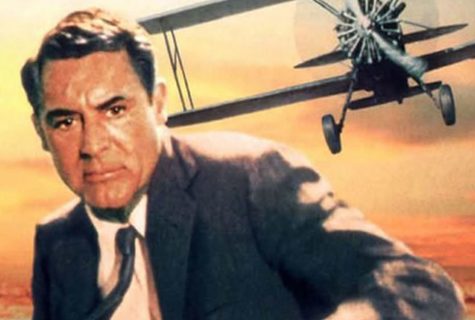 North by Northwest (1959)
| | |
| --- | --- |
| When: | Friday, November 15, 2019 7:00pm |
| Where: | United Palace, 4140 Broadway, New York, NY 10033 |
| What: | Movie |
Have you planned your vacation yet? Lucky for you, it's not too late to take a quiet, little 2,000-mile cross-country tour with Alfred Hitchcock! On Friday, November 15, experience this classic by the Master of Suspense on a 52-foot screen, only at the United Palace!
Brief Synopsis: A New York City advertising executive goes on the run after being mistaken for a government agent by a group of foreign spies.
Cast: Cary Grant, Eva Marie Saint, James Mason, and more
Director: Alfred Hitchcock
Writers: Ernest Lehman
Length: 2 hrs, 16 mins
Release Date: September 26, 1959
"Movies at the Palace: Our Favorites From Warner Bros." take place at the stunning United Palace, formerly the Loew's 175th Street Theatre, which first opened as a deluxe movie theatre and vaudeville house in 1930. We honor that past while reinventing the movie-going experience by pairing classic titles with pre-show entertainment and expert Q&A's.
THANK YOU TO OUR SPONSORS:
The Miranda Family Fund