Opera Starts with Oh!
Sunday, March 19, 2023
Doors: 10:45am, Show: 11:00am
UNITED PALACE
4140 BROADWAY. NEW YORK, NY 10033

Sunday, March 19, 2023, 11am-noon
The non-profit Opera Lafayette brings its program "Opera Starts with Oh!" to the United Palace Sunday, March 19th from 11am-noon for children K-12.
The session will explore the recently finished opera "Io" by Jean Philippe Rameau, which Opera Lafayette will perform with de La Garde's "Léandre et Héro," on May 9 at El Museo del Barrio in East Harlem.

The session at the United Palace will feature professional singer, instrumentalist, actor, and director Paul Shipper teaching participants what it means to be a musician expressing their emotions through sound. Soprano and voice teacher Erinn Sensenig will take participants on a journey into "Io's" arias, offering everyone a chance to try out their own opera signing in a real theater. Participants will also get to create a costume piece to continue the fun at home.

"Opera Starts with Oh!" operates on a pay-what-you can model to ensure equity in its programming. Each participant will need their own ticket as space is limited. Parents/guardians must remain with their child(ren) during the entire workshop.
Contact Jace Chambers for any assistance regarding this program: .

This program is supported by the United Palace of Cultural Arts, in part, by Con Edison's Power of Giving Program as part of the Lobby Series and with public funds from the New York City Department of Cultural Affairs in partnership with the City Council.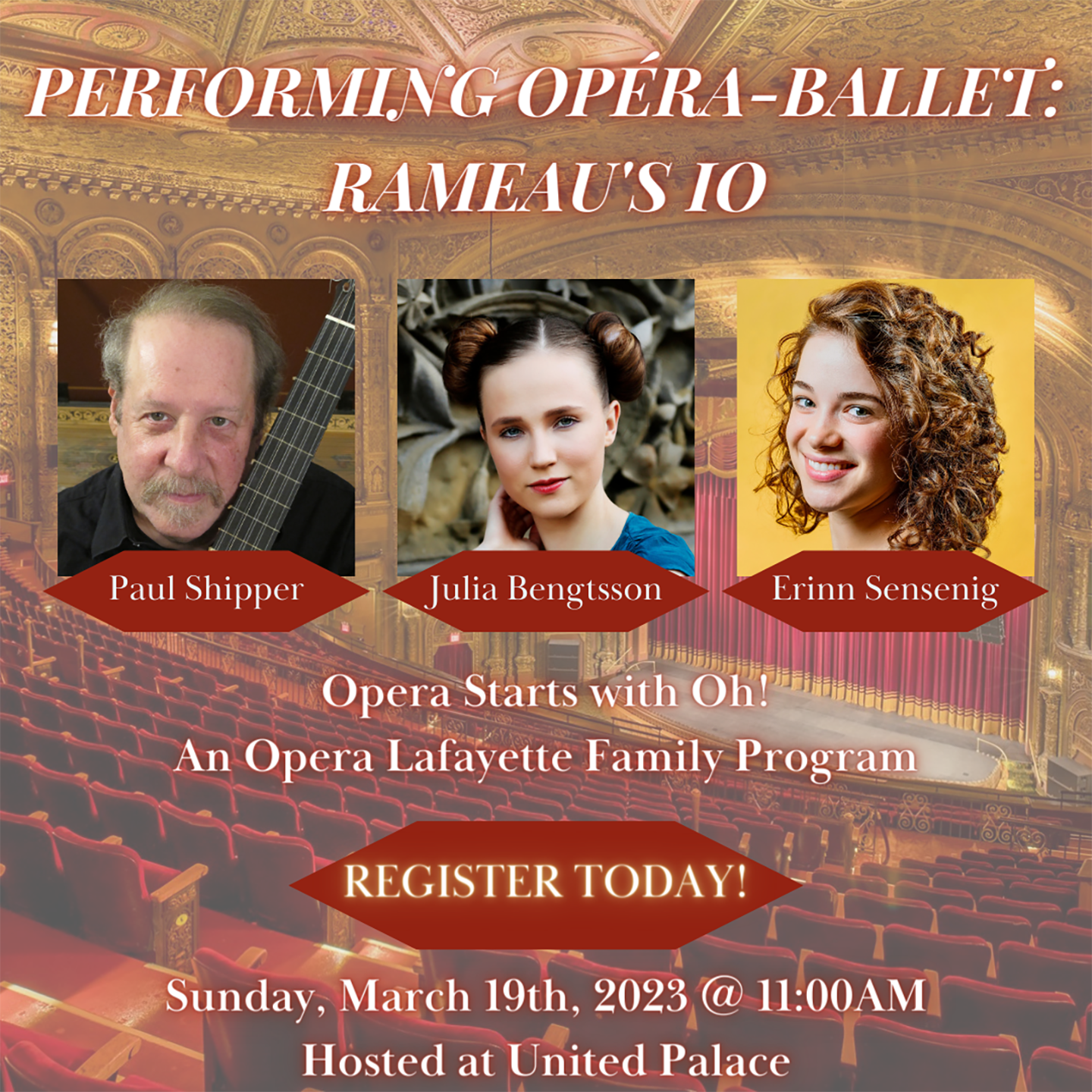 Join our Exclusive VIP List & Text Message Alerts
Receive free event alerts and get discounts on your favorite events.