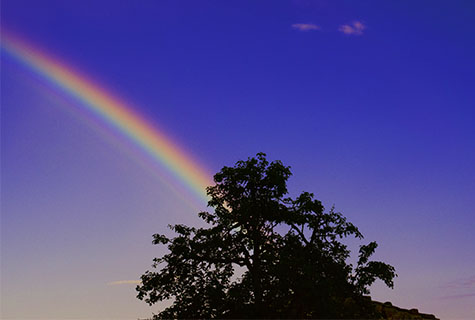 Open Heart Conversation
Queer Spirituality A Celebration of LGBTQ Spirit
| | |
| --- | --- |
| When: | Sunday, June 2, 2019 3:00pm |
| Where: | United Palace, 4140 Broadway, New York, NY 10033 |

Queer spirituality has evolved to meet the growing needs of people in the lesbian, gay, bisexual, transgendered, and queer (LGBTQ) community who share a common and rich history, culture, and experience. As a historically oppressed group – people who identify as other than straight or heterosexual – LGBTQ people have rallied against societal and faith-based norms to create chosen families and communities, including faith-based communities, where their sexuality is celebrated rather than condemned. Queer, a once-shameful word, has been reclaimed as a moniker that points to the ways all identities are fluid and changing; it is a term both creative and challenging that invites us to examine history, culture, and religion to discover the incredible impact queer individuals have made throughout the history of the world.
This Open Heart Conversation (OHC) focuses on discovering how the intersection of sexuality and spirituality has given rise to shared spiritual experiences. OHC host Rev. Dr. José Roman will be joined by UPSA Rev. Todd Humphrey in a conversation with other openly queer spiritual leaders including Rabbi Amichai Lau-Lavie, Rev. Alex Reegan, and Bishop Allyson Nelson Abrams. Together they will examine their faith traditions and share opinions about how being queer affects religious identity and how religion affects queer identity.

Rabbi Amichai Lau-Lavie is the Founding Spiritual Leader of Lab/Shul NYC and the creator of Storahtelling, Inc. An Israeli-born Jewish educator, writer, and performance artist, he received his rabbinical ordination from the Jewish Theological Seminary of America in 2016. He is a member of the Global Justice Fellowship of the American Jewish World Service, a founding member of the Jewish Emergent Network, a consultant to the Reboot Network, a member of the URJ Faculty Team and the Advisory Council of ORAM, an LGBT focused organization for refugees, asylum and migration. He was a Jerusalem Fellow at the Mandel Leadership Institute in Israel (2008-2009) and serves on the advisory committee of Faith House Manhattan.

Rev. Alex Reegan is an inspirational speaker, interfaith minister, intuitive coach and empathic trans man, who is deeply dedicated to supporting diverse individuals on their journey home to wholeness. His life's work has been about the journey home to one's true self, both physically and spiritually. He has a calling to help others transform their own experience and master desired aspects of their life.

Bishop Allyson Nelson Abrams is the founder, prelate, and pastor of Empowerment Liberation Cathedral, located in Washington, DC and Lanham, MD. She seized the national spotlight with her October 2013 announcement to her congregation that she had married Bishop Diana Williams, which led to her resignation and the planning of her own church. Bishop Abrams is the first female pastor in the Zion Progress Baptist's 55-year history, the youngest African American woman named Senior Pastor by a Baptist congregation, and she was recently named one of the "Top 50 Leaders for National Youth Pride" (2018). As presiding Prelate, Bishop and Pastor of the Empowerment Liberation Cathedral, Dr. Abrams continues to bring her explosive brand of theology to pulpits, programs, and principalities, throughout the United States, and abroad.