SEÑORAS DE MARACAIBO ! NEW JERSEY
Cancelled
Friday, June 10, 2022
Doors: 7:00pm, Show: 11:00pm
Sabor Latino at The Excelsior
190 US-46, Saddle Brook, NJ, 07663
Viernes 10 de Junio
Señoras de Maracaibo
La mejor comedia de Venezuela junto a Daniel Sarcos, Nando de la Gente, Leo Colina, Orlando Urdaneta & Enrique Salas
Adquiere tu mesa VIP llamando al (347) 339-6246 o al (718) 457-3966
CAPACIDAD LIMITADA.
Puertas: 9:00 PM
Show: 11:00 PM
Mayores de 21 años con su respectiva identificación.
Vestir de buen gusto.
Parqueo Disponible.
Todas las ventas son finales. (No hay devoluciones).
* * * CUANDO TERMINE LA VENTA DE BOLETOS EN LINEA, PUEDE COMPRAR SUS BOLETOS EN LA TAQUILLA * * *
Sabor Latino @ The Excelsior Catering
190 US-46, Saddle Brook, NJ 07663
www.SaborLatinoNJ.com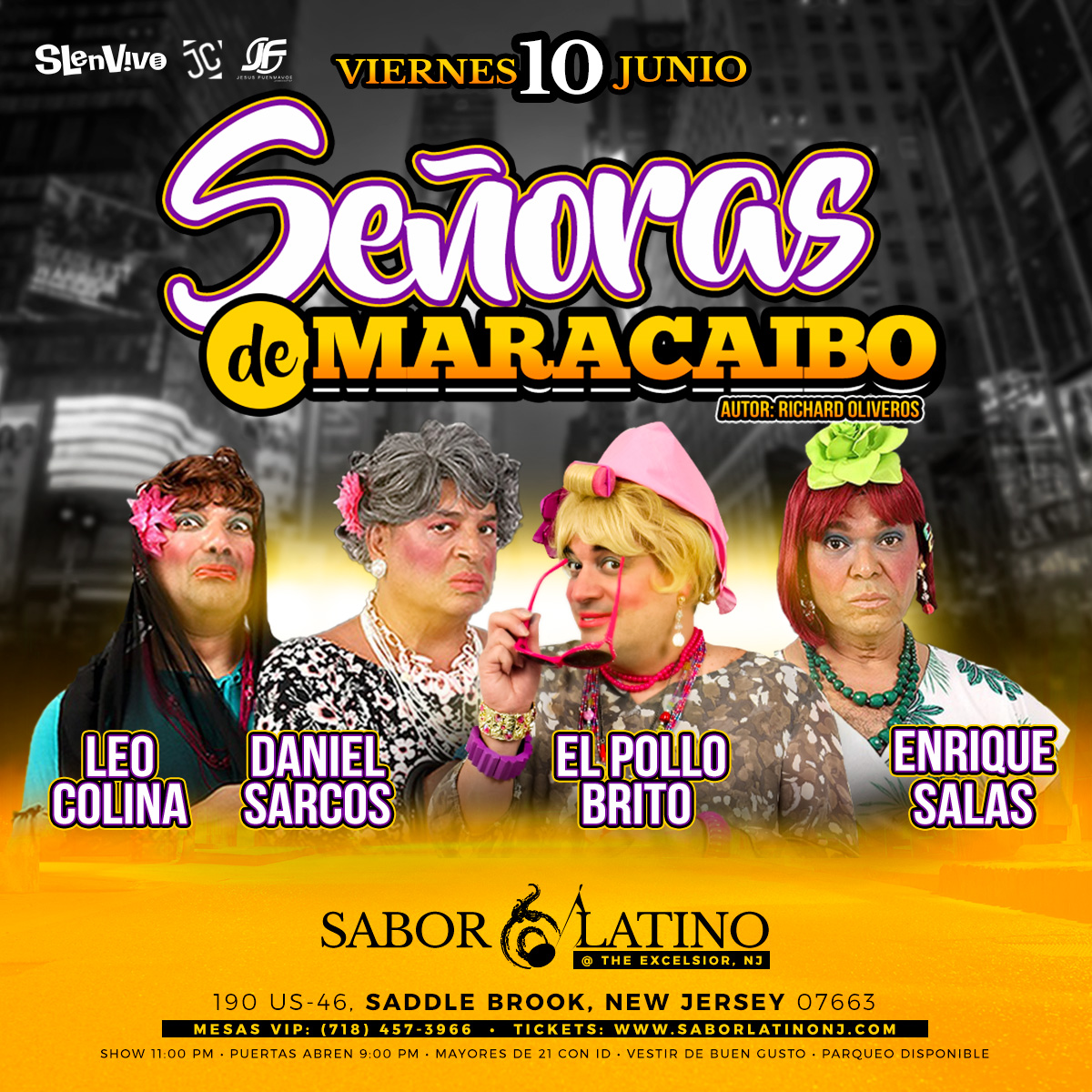 Join our Exclusive VIP List & Text Message Alerts
Receive free event alerts and get discounts on your favorite events.