THE CHOL HAMOED SUKKOS CONCERT
Sunday, September 26, 2021 2:30pm
Ritz Theatre & Performing Arts Center
1148 E Jersey St. Elizabeth, NJ 07201
THERE WILL BE KOSHER FOOD & DRINKS SOLD AT THE THEATER

NO COVID RESTRICTIONS
Children under the age of two who will remain
on a adults lap do not need to purchase tickets.

parking garage available next door.
Lots of free parking on the street
ALL SECTIONS ARE FAMILY FRIENDLY - EXCEPT THE 'MEN ONLY' ONE THAT IS LABELED.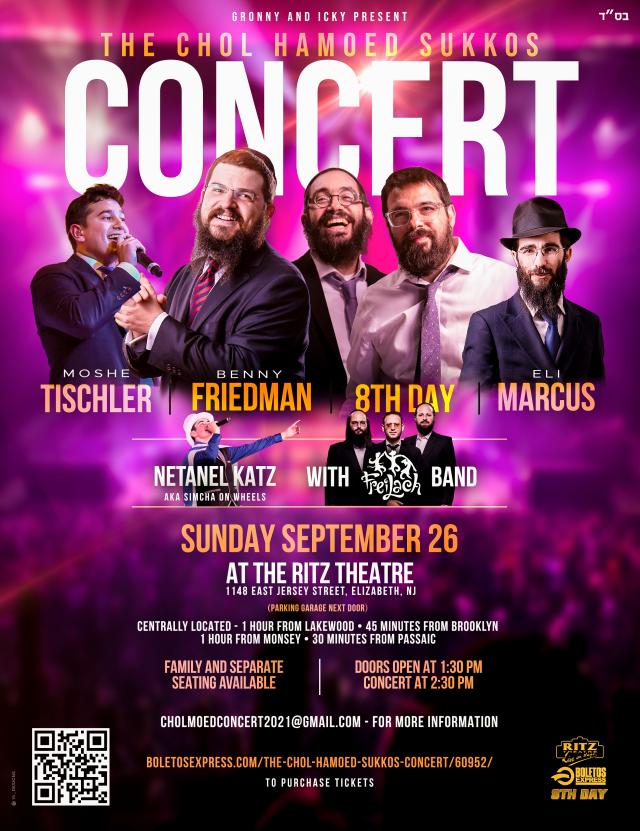 Join our Exclusive VIP List & Text Message Alerts
Receive free event alerts and get discounts on your favorite events.