Whitewater Rafting Adventure
| | |
| --- | --- |
| When: | Saturday, June 22, 2019 7:00am |
| Where: | New York Public Library, 476 Fifth Avenue, at 42nd street |
| What: | Whitewater Rafting Trip |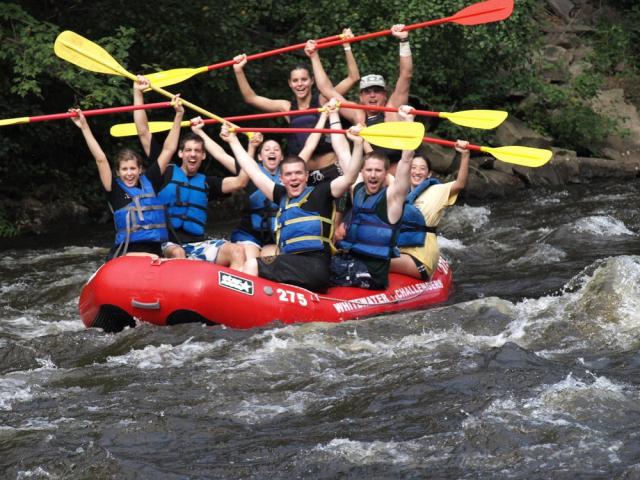 Located in the Poconos mountains of northeastern Pennsylvania, the Leigh River is a great place to embark on a whitewater rafting adventure. From relaxing, family friendly whitewater rafting down an easy Class I and Class II rapids to more challenging activity like our whitewater marathon, you will find Whitewater Challenges is the perfect destination for a whitewater rafting adventure.
With the class I and class II rapids, the setting is ideal for a beginner or seasoned experts. Natural rapids are further enhanced by the dam release days, extra water to intensify the rapids, providing an exciting rafting experience.
You will be accompanied by an expert team of guides who will travel down the river with you in kayaks.
Dress code - bathing suits, shorts, water shoes
Depending on the weather, then there is the option to rent the wet suits, gloves, mitten and boots on site. Price is an additional $6 for half suit, $12 for full suit, $5 for gloves and $5 for boots.
Price includes whitewater rafting adventure, guides and transportation.