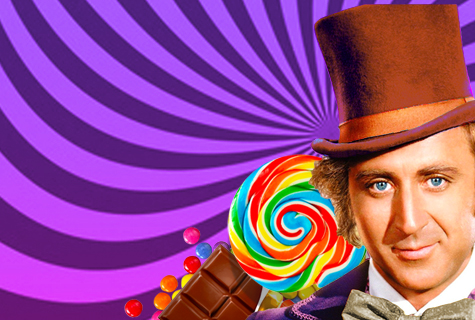 WILLY WONKA AND THE CHOCOLATE FACTORY
WILLY WONKA AND THE CHOCOLATE FACTORY
| | |
| --- | --- |
| When: | Sunday, May 5, 2019 4:00pm |
| Where: | United Palace, 4140 Broadway, New York, NY 10033 |
| What: | Movie |
Willy Wonka
Sunday, May 5, 2019
Doors: 4pm; Pre-show entertainment 4:30pm; Movie: 5pm

$15 adults; $8 children 12 and under, seniors, and students

With a cast led by the incomparable Gene Wilder, WILLY WONKA AND THE CHOCOLATE FACTORY (1971) has tickled sweet tooths for generations, both onscreen and during annual TV broadcasts. On May 5, return to a world of Pure Imagination projected on our 50-foot screen! Join us dressed as your favorite character and arrive early for a special presentation by a professional candy maker! It's one golden ticket the whole family will enjoy.
Brief Synopsis: A poor but hopeful boy seeks one of the five coveted golden tickets that will send him on a tour of Willy Wonka's mysterious chocolate factory.
Cast: Gene Wilder, Jack Albertson, Peter Ostrum, Roy Kinnear, Julie Dawn Cole, Leonard Stone, Denise Nickerson, Dodo Denney, Paris Themmen
Director: Mel Stuart
Writers: Roald Dahl, David Seltzer
Length: 1 hr, 39 mins